THE ONE AND ONLY
SUPERHERO OF REUSABLE STORAGE BAGS
Recognized and Trusted Reusable Storage Bags
2022 PTPA Award Winner
We are the proud winner of the prestigious Parent Tested Parent Approved (PTPA) award!
If you see the PTPA seal on a product, you can trust that it's been through a rigorous testing and approval process. The Parent Tested Parent Approved organization, along with an independent community of family testers, put products through a series of tests to ensure they meet high standards of quality, safety, and effectiveness.
Our reusable storage bags have passed this thorough evaluation process and earned the PTPA seal, giving you added confidence in your purchase.
Smelly Proof Reusable Storage Bags are PTPA FIVE-STAR Rated!⭐⭐⭐⭐⭐ 
protect your stuff and
Reusable Storage Bags Help The Environment
Smelly Proof reusable storage bags are way better than your usual reusable bags. They're super-duper strong because they're made from really good stuff. That means you can use them again and again and again! Plus, they're helping the planet by reducing the amount of plastic waste. So they're not only good for you, but they're good for the world too!
Really Keeps Stuff In
Our Barrier Technology locks in odors, vapors, moisture, and oxygen better than any other reusable storage bags on the market!
Approved Materials
All Smelly Proof reusable storage bags are MADE IN THE USA with FDA APPROVED MATERIALS — w/No BPA, PEVA, Phthalates, or Silicon!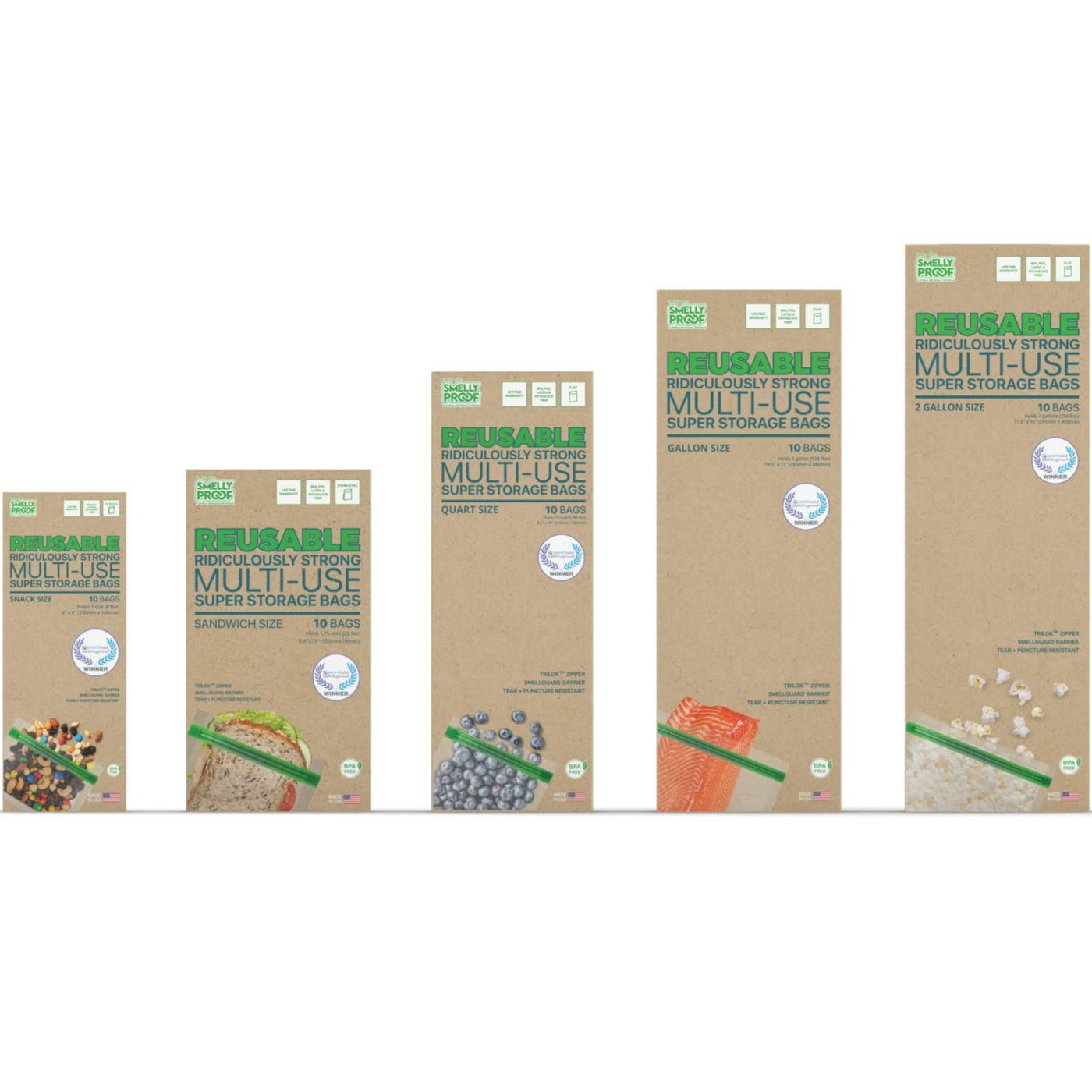 Unlike a box of chocolates
you know what you're going to get
Available in Snack, Sandwich, Quart, Gallon, and 2-Gallon sizes.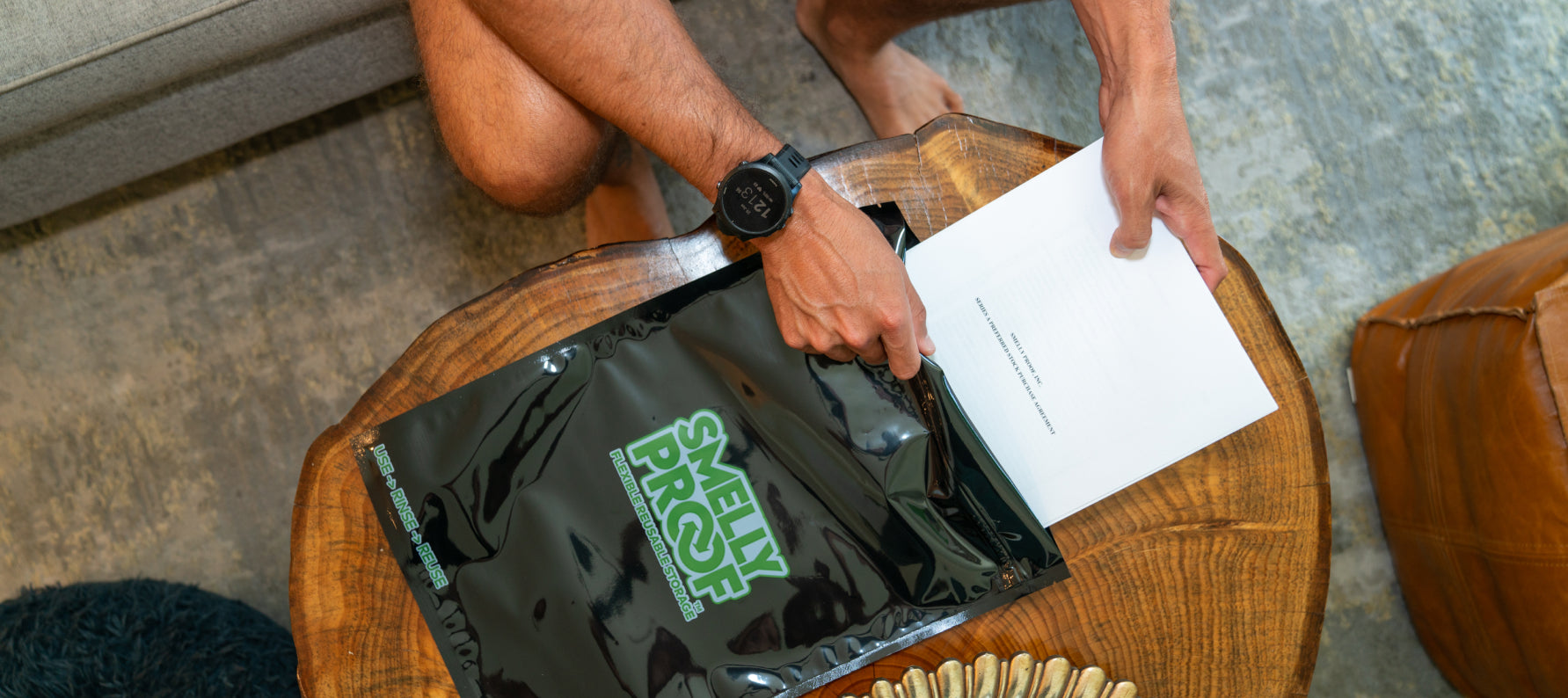 PERFECT FOR EVERY NEED
Reusable Bags That Can Store Anything
Smelly Proof bags are the most versatile reusable storage bags on earth! For example, use them for food, outdoor camping, travel, spices, documents, shoes, and so much more.
Once you've tried our multiuse bags, you will never go back to single-use plastic again!
Don't just take our word for it
our testimonials
These are easy to use and will come in handy for school and work lunches! The variety of bag sizes is very useful for storage of snacks, etc.
Smelly Proof Bags are in very high quality, durable product that is also reusable and sustainable. I love that it comes in a set with various sizes for multiple uses. And, most importantly, it is safe for my family.
I really liked all these bags! The sizes are perfectly made for different products! It is very convenient to use it and store food in the refrigerator and take with you to hold snacks!
about us
smelly proof
At our company, we're on a mission to make a big impact. Our goal is to prevent a staggering 3 billion single-use plastic bags from entering our oceans, waterways, and landfills by 2028. We're not only committed to this goal, but we're also taking action to make it happen.
When customers buy our high-quality reusable storage bags online, we donate 1% of our profits to help protect our oceans from the challenges that threaten the health of the ecosystem, including the use of single-use plastics. Our reusable storage bags are a practical and eco-friendly choice that allow you to make a positive difference in the world while also getting a product that's built to last.